Welcome to the homepage of the Partnerschaftsverein Allensbach-Ghana e.V. !

We have made it our mission to maintain a lively cultural exchange and to implement projects in various areas together on a cooperative basis - helping to create a better future for the people in Ghana.

We consider it very important to help people to help themselves and to also focus on supporting disadvantaged and particularly vulnerable groups.

Our activities and projects that we would like to introduce you to on these pages are as diverse and versatile as our members and we would be very happy if they are inspiring to you.

It would be our pleasure to welcome you as one of our supporters and members soon!

Translations of our new homepage are still in progress so please bear with us in case not all articles have been translated yet.

 

 

Events
This project helped women - who did not yet have the possibility to earn their proper income - to earn more than 200€/year. The project started in a very pragmatic way: To citizens of Allensbach who visited Ghana in 2008, asked Lucilla Dayouri and her husband, Oxford Dayouri, how they could express their thanks and help them and the women groups a little.The answer was to finance three beehives for them - total cost: 100€.
No sooner said than done: A carpenter from Tuna created three beehives based upon the instructions of Oxford Dayouri.
A major goal of the "Gardens for Tuna" project is to enable women groups to purchase properly registered plots of land that they can administrate and cultivate together to provide their families with fresh and healthy food.
In case of a good harvest, any surplus fruit and vegetables can be sold by the women on the weekly market.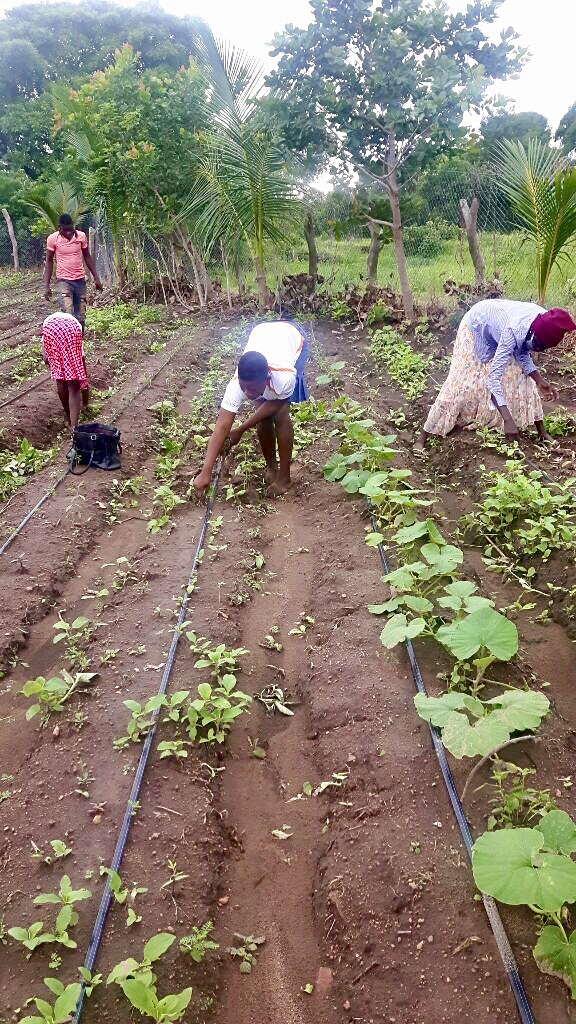 Any earnings from fruit and vegetable sales go into the budget cashboxes of the women, who are also responsible for paying the school tuitions, school uniforms and books for their children.